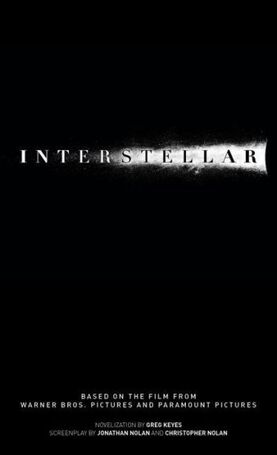 Interstellar Official Movie Novelization written by author Greg Keyes, based on the film from Warner Bros. Pictures and Paramount Pictures. The novelization is set to be published on November 11, 2014. Interstellar chronicles the adventures of a group of explorers who make use of a newly discovered wormhole to surpass the limitations on human space travel and conquer the vast distances involved in an interstellar voyage.
The novel carries out the plot of the 2014 film in essentially the same fashion, however, there is more internal dialogue as well as additional information not featured in the film.
Ad blocker interference detected!
Wikia is a free-to-use site that makes money from advertising. We have a modified experience for viewers using ad blockers

Wikia is not accessible if you've made further modifications. Remove the custom ad blocker rule(s) and the page will load as expected.