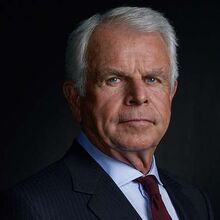 William Joseph Devane (born September 5, 1937) is an American film, television and theatre actor, known for his role as Greg Sumner on the primetime soap opera Knots Landing (1983–1993) and as James Heller on the serial drama 24 (2005–2007, 2014). He is also known for his supporting roles in films such as McCabe & Mrs. Miller (1971), Marathon Man (1976), and Space Cowboys (2000).
Ad blocker interference detected!
Wikia is a free-to-use site that makes money from advertising. We have a modified experience for viewers using ad blockers

Wikia is not accessible if you've made further modifications. Remove the custom ad blocker rule(s) and the page will load as expected.