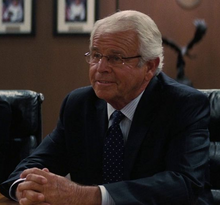 Williams was a 21st century NASA administrator that served at the time of the launch of the Endurance and presumably maybe even the Lazarus missions. Williams is portrayed by actor William Devane.
Ad blocker interference detected!
Wikia is a free-to-use site that makes money from advertising. We have a modified experience for viewers using ad blockers

Wikia is not accessible if you've made further modifications. Remove the custom ad blocker rule(s) and the page will load as expected.